France Kitchen proposes a large range of equipment suited to your professional kitchen needs: reception, preparation, cooking, distribution, bakery, pastry, cold and dishwashing, as well as your bar, café and laundry needs.
Made-to-measure Professional Kitchen projects
You need a personalized service – a review of your project – from the layout of your professional kitchen through to the final installation of the materiel?
Because each country has its ways and its customs, and/or because you have strict delays, we create and build a project together – a unique project to satisfy your most demanding client. Our project managers work closely with your team (Architect, Interior Designer, Construction Company…) to get the best results. The design plans for the professional kitchen space are completely personalised and adapted to your needs. Our research & design department will find with you, the most appropriate technical solutions. We ensure a turn-key project adapted to your professional kitchen needs whilst maintaining optimal SAVING ENGINEERING. We manufacture, deliver and install professional kitchen equipment within a rapid delay time in Europe, Africa and The Middle East.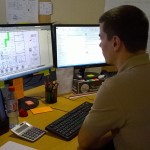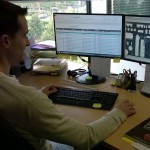 Standard Equipment
You have an idea of the materiel you require?
Preparation, cooking equipment, distribution, self-service, bakery, pastry, cold storage and dishwashing or laundry equipment. France Kitchen proposes only the best professional kitchen equipment. We deliver and install under the best delay times across Africa but also in the Middle East.
You need advice?
A classic module or a sophisticated cooking range?
We accompany you in the choice of professional kitchen equipment adapted to your needs, amongst products that have been rigorously chosen for their strength, reliability and safety.
We work with experienced companies who understand the design needs for professional kitchens. Tournus Equipement, one of France Kitchen's partners, is the expert in Stainless Steel Professional Kitchen equipment. They manufacture Selfs and Top quality Buffets. Charvet, France Kitchen's second partner, manufacture Professional Cooking lines. Made to Measure Pianos, ovens, fryers, planchas, marmites etc. equipment that is reknowned for its excellent performance and quality design.
A PROFESSIONAL KITCHEN PROJECT ? DESIGN AND EQUIPMENT SOLUTIONS FOR EACH AND EVERY NEED.
CANTEENS & CATERING
Professional Kitchen needs for collective catering: we can provide all the necessary equipment for the preparation, cooking and distribution of meals for Canteens in schools, colleges, universities… Food distribution bases in hostile environments, on petroleum platforms, on construction sites, for the Armed Forces… Company restaurants and staff canteens…  In Hospitals, clinics, retirement homes…
COMMERCIAL RESTAURANTS

Various types of commercial restaurants exist and with them varying equipment. Not only will the professional kitchen require correct preparation and cooking equipment, with possible Cold Rooms but Self-Service Buffets may also be required or even a professional bar.  Luxury Hotels, Traditional Restaurants, Pizzerias, Grills, Cafétérias, Cafes, Bars, Transport & motorway restaurants, Airports and Airplanes, Ferries and boats, Pizzerias, Fast-Food, Leisure, Sport & Cultural Sites…
FOOD INDUSTRY

Within the food industry certain suppliers may require diverse professional kitchen equipment: Cold Room for conservation, Stainless Steel Cold Units for Preparation, Ovens for cooking. They will generally also require presentation equipment: A service counter, refrigerated display units for food and / or drink, presentation buffets etc. Supermarket restaurants, Food stalls, Bakeries, Caterers, Motorway services…
YOUR PROJECT
Your project interest's us – We can help design and model your professional kitchen project to your needs. Contact Us so that we can dicuss together.
Learn more…
– Cold Kitchen Equipment
– Self-Service and Buffets
– Professional Bar Equipment
– Pastry and Bakery Equipment